Jyu-goya | Season words – September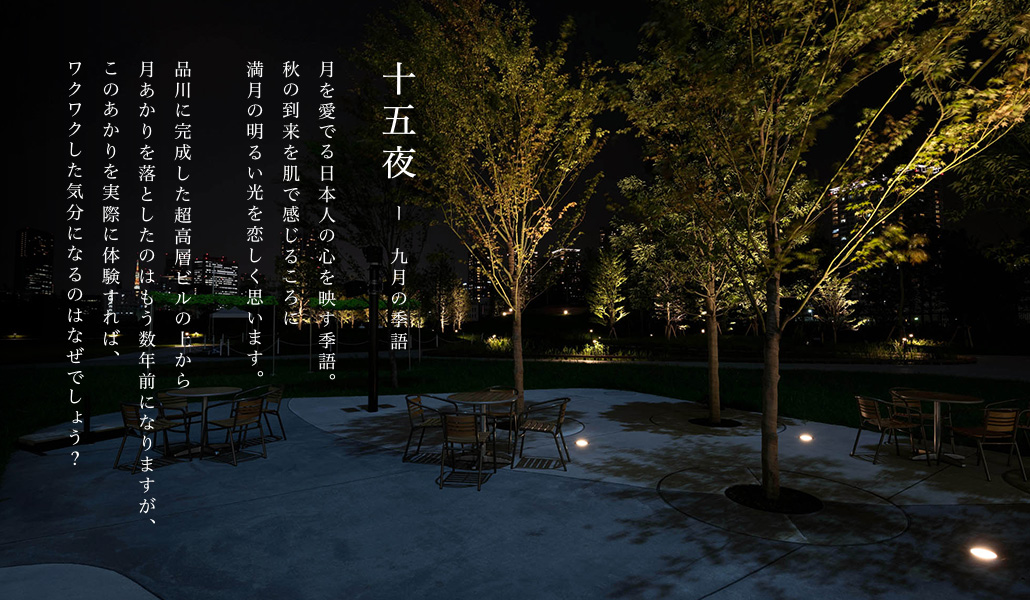 Jyu-goya | Season words – September
The seasonal word in which a heart of the Japanese loving the moon is reflected.
When I feel arrival in autumn, I find my heart loving light of the full moon .
I designed artificial moon light from the top of the completed skyscraper in Shinagawa .
When I always experience this mysterious light, I'll be the feeling that I was excited.
Why is this?
Photo by Toshio Kaneko
SHINAGAWA SEASON TERRACE (2015.02)
Architects: NTT FACILITIES, INC. /TAISEI CORPORATION/ NTT URBAN DEVELOPMENT CO. / NIHON SUIKO SEKKEI CO., LTD.
---