Kochi | Season words – March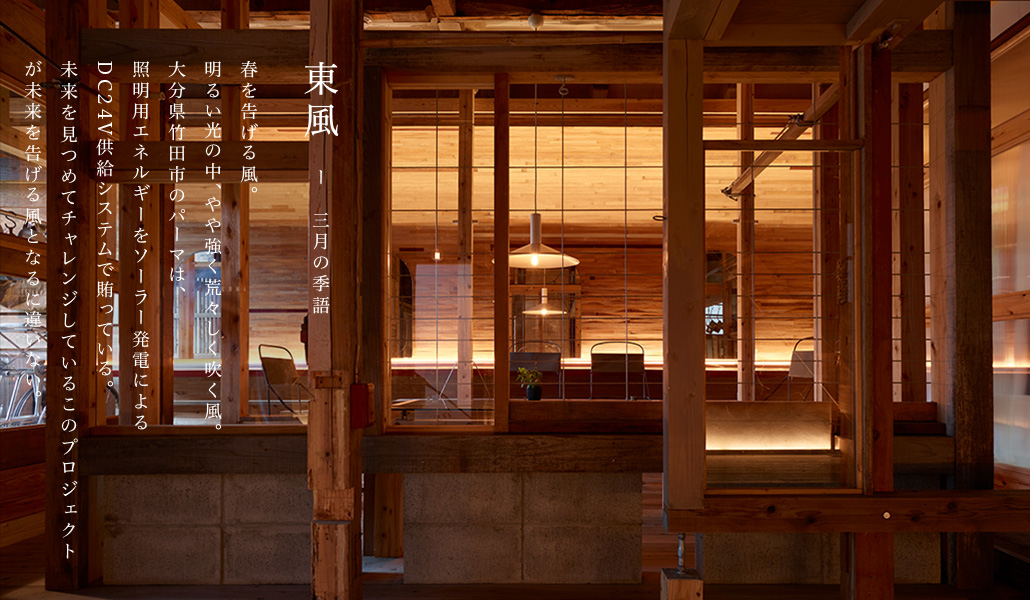 Kochi | Season words – March
The wind which tells us that spring has come.
The wind which blows strongly in the sunlight .
The perma renovation project in Taketa-city, Oita is serving the energy for lighting by a solar generating system (DC24V). I'm certain that this project which is looking toward the future and is challenging will be the wind which tells the future.
TAKETA perma project
concept design : EARTHSCAPE
Photo by Shinichi Sato
---