Sora-takashi | Season words – November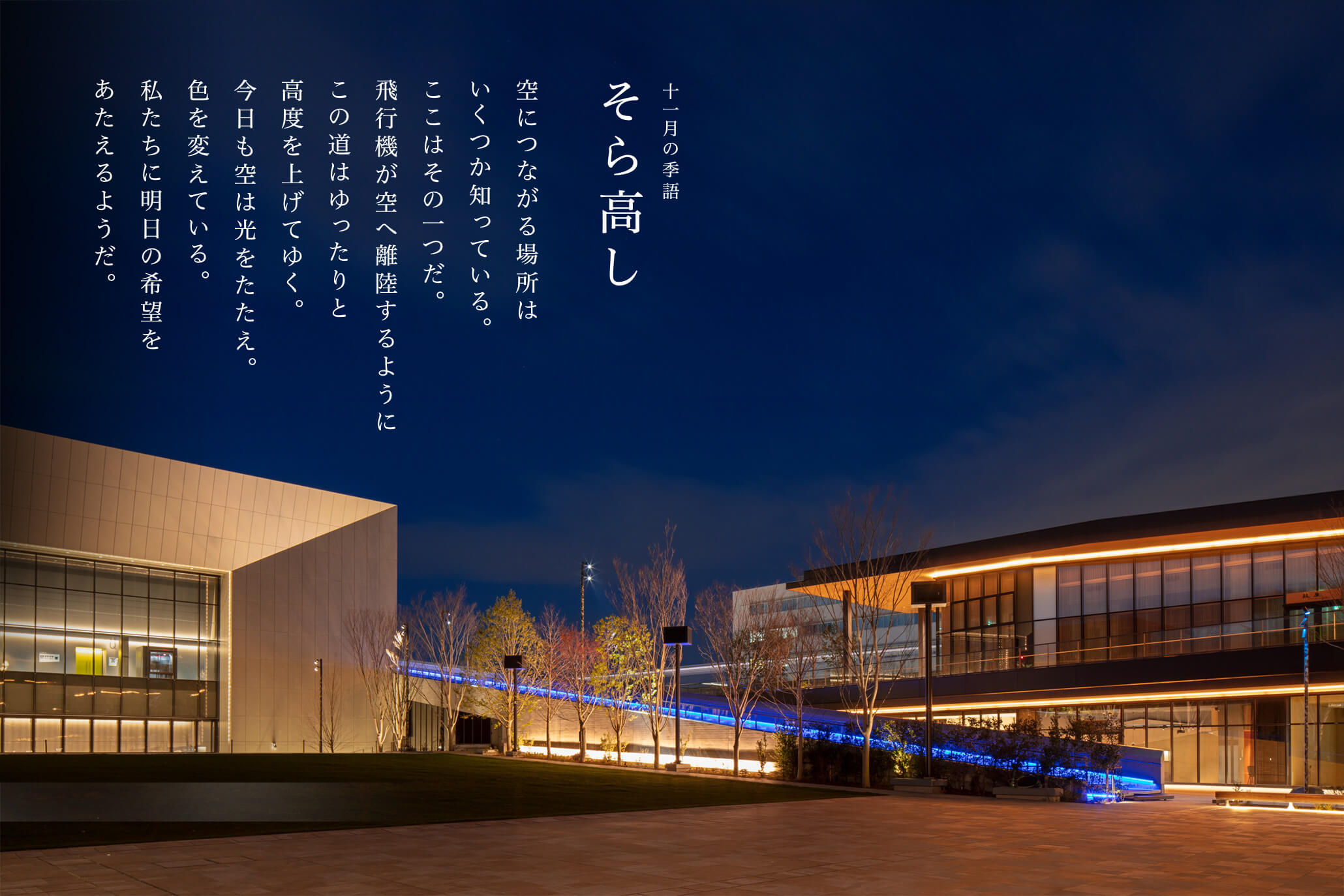 Sora-takashi | Season words – November
I know some places that lead to the sky.
This is one of them. As you walk along this path, the road slowly rises in altitude, just as an airplane takes off into the sky.
The sky is still shining today. And the color is changing from moment to moment. This scene feels like giving us hope for tomorrow.
master design / architect : STUDIO TAKU SHIMIZU
master design / landscape architect : LANDSCAPE PLUS
architects : YAMASHITA SEKKEI·OBAYASHI CORPORATION JV (A2-W·E·S2), YAMASHITA SEKKEI (A3-N)
2020
Photo by Akito Goto
---